Updates
August 14, 2021 Perusing the old Assemblyboard recently for discussions about Assembly child training issues, I came across a piece Rebekah B. wrote in 2008 about the challenges of an AK raising a child of her own. What she wrote was so insightful I asked her if she would be willing to post it here. Here is our conversation. She also gave permission to repost the brief account of her post-Assembly journey up to that point in 2008.
---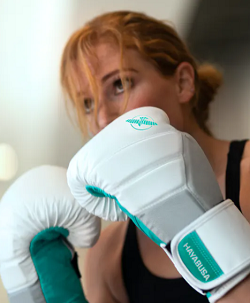 July 24, 2021 When Mary W. was seventeen she wrote an incredible poem about her traumatic Assembly childhood and how she experienced deliverance.
Her life afterward was a difficult journey finding her way through even further traumas and pitfalls. Friends and family stuck with her, especially her mom, Gretchen, and helped her gather hope and determination. She changed her name to Andi and began a hard road to recovery. More of Andi's story is here. Andi speaks about it in this video.
In May 2021 Andi graduated from Cal State Northridge with a degree in kinesiology. In July 2021, she celebrated five years of sobriety. CONGRATULATIONS, Andi!! (Scroll down on Andi's page.)
---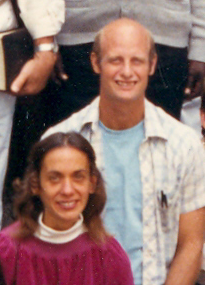 October 9, 2020 Jeanne Magnuson, from Galesburg IL, went to be with the Lord after another bout with thyroid cancer. Jeanne was much-beloved by everyone who knew her and her cheerful spirit through her long trial.
---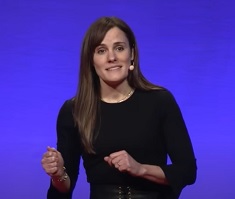 March 8, 2018 Dawn Smith gave a TED Talk about the group she grew up in. Daniel Teater posted it on his Facebook page, where it has gotten several comments.
---
May 22, 2017 David Geftakys died from kidney failure. At his request there was no funeral. He was buried in the Philippines.
---
August 10, 2014 George Geftakys died on this date, after slipping into a coma earlier in the day. He is buried at Riverside National Cemetary. Elizabeth Esther Geftakys Henderson wrote about her grandfather's passing on her blog and on her Facebook page.
This year, 2014, Elizabeth Esther wrote a memoir, Girl at the End of the World: My Escape from Fundamentalism in Search of Faith with a Future. She recounts with poignant clarity how certain experiences deeply affected her, spiritually as well as emotionally, and takes the reader with her into the turbulent but healing waters of her recovery.
---
Note: The word 'cult' is used on this website in the sociological sense, referring to the practice and conduct of groups, not their beliefs or doctrine. Read more about the use of this word here. Also note that the assemblyboard is an archived forum on the Geftakys Assembly ministry having no administrative connection with this website.
---